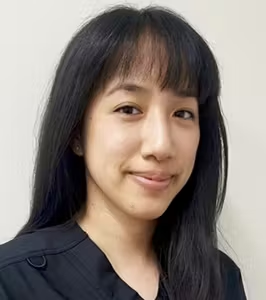 Joanne graduated from Queen's University with a Master of Science in Physical Therapy. She is also an alumnus of York University as she obtained her Specialized Honours Degree in Kinesiology and Health Science.
Joanne puts forth treatment plans accordingly to her patients' needs. She aims to optimize human function and maximize recovery through a science-based approach. She treats using both hands-on techniques and engages patients actively. Her goal is to empower each of her patients to become stronger and independent.
Joanne is easy going, loves to laugh, boulders for fun, enjoys chilling at cafes and trying delicious foods. Speaks English, Cantonese, and is in the process of learning Mandarin.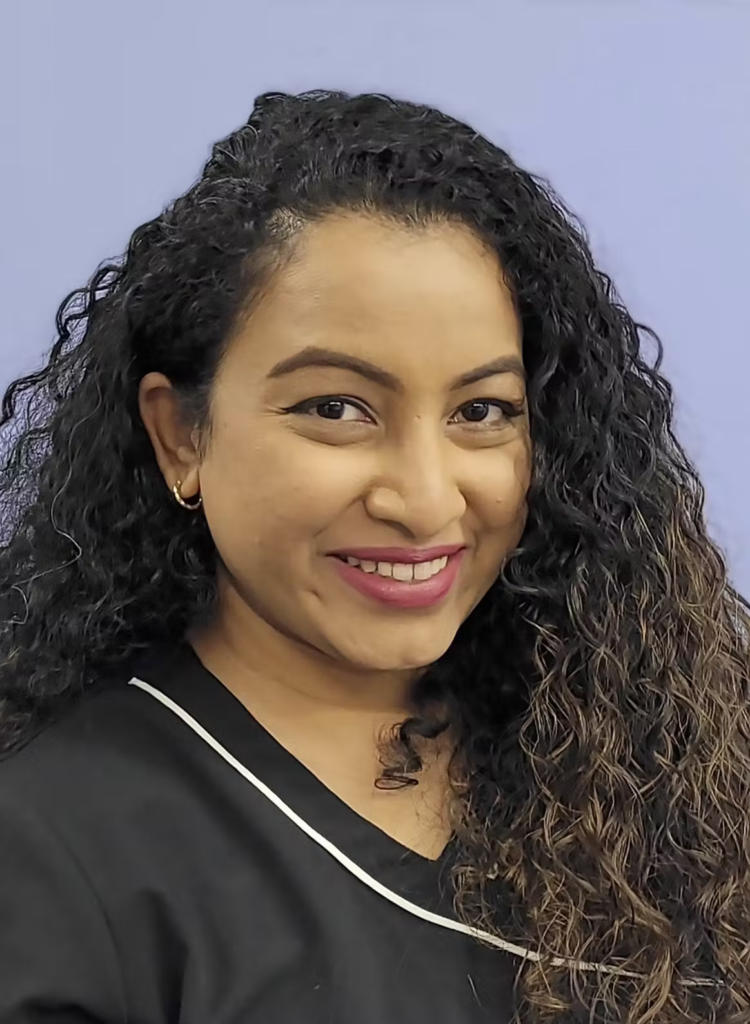 SNEHAL, RESIDENT PHYSIOTHERAPIST
Snehal is an experienced physiotherapist who consistently aims for the best possible results for her patients. She is a highly motivated individual with excellent client-facing skills and the ability to work closely with other professionals to assess a patient's needs and devise a suitable plan.
Her treatments are based on a broad skill set including manual therapy & exercise prescription to create effective and customized programs for her patients. Her primary objective is to educate her patients to empower them to be active participants in their rehabilitation. With her extensive knowledge & experience in a wide variety of Musculoskeletal conditions, she is capable of treating patients with therapeutic practices designed to relieve pain, increase mobility, restore normal function, and maintain maximum performance.
She believes in having a patient-centric method and getting to the root cause of the problem by a thorough assessment of the patient's condition and then designing customized treatment protocol that uses various approaches like education, manual therapy, personalized exercise therapy, and taping.⁠ ⁠She comes versed with a strong skill set in developing and maintaining individualized care documentation with accuracy and timeliness.
Snehal's goal is to help her patients live an independent, pain-free, and healthy life through her treatment. She is dedicated to learning and evolving her skills & consistently strives to evolve her practice by merging the most current, evidence-based literature with a holistic approach. She is passionate about her work and takes pride in connecting with her patients as they embark on their healing journeys.
Off the work schedule, Snehal is a bubbly, energetic & adventurous individual. Snehal loves to dance & has always loved to learn new dance forms. She likes travel, go out with friends, see places, explore cuisines, take up activities like scuba diving, snorkeling, swimming, cycling. On rest days she loves to binge watch new movies & shows on Netflix. Her do it all attitude along with her contagious energy is something to watch out for.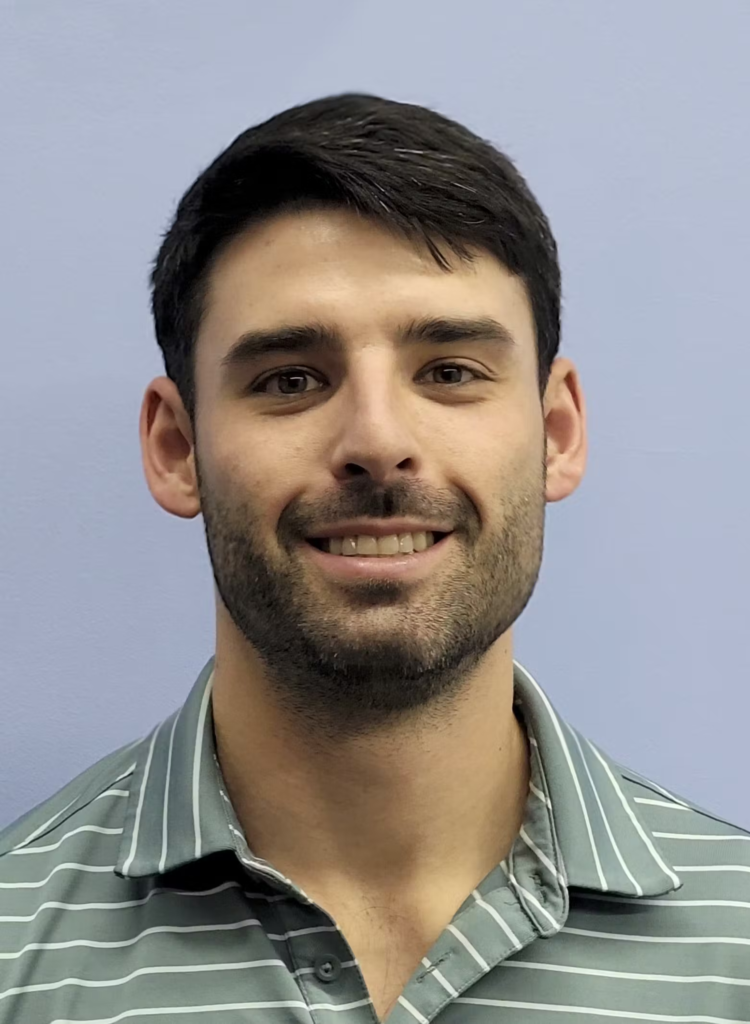 SEAN, RESIDENT PHYSIOTHERAPIST
Sean Power achieved his Master's in Physical Therapy from Western University, after graduating with honours in Kinesiology at the University of Toronto. During these degrees, he worked as a personal trainer providing in person and online sessions to general population clients as well as athletes of all calibre including hockey, rugby, volleyball, cheerleading, lacrosse, basketball, swimming, cricket, etc.
Sean focuses on treating the person in front of him and enjoys getting to know his patients. A strong therapeutic relationship often guides creativity throughout the rehab process as he has a passion for helping people understand their true capacity.
Sean utilises hands on manual therapy, paired with exercise, modalities, and education that is personalised to the individual to achieve goals set out as a team.
When not in clinical practice Sean enjoys trying new foods, travelling, and playing sports/exercising with friends.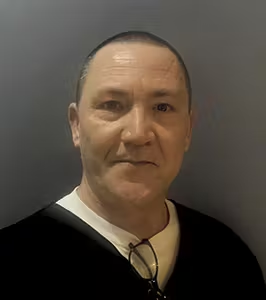 Michael graduated from Humber College as a Physiotherapy assistant and Occupational therapist assistant. After graduating he started working in a hospital setting treating various patient populations most notably orthopedic, musculoskeletal and neurology.
Michael has instructed and educated exercise classes, breathing classes (diaphragmatic breathing), Parkinson's classes and falls prevention program for elderly patients. During his free time you can catch him watching his favourite sports such as basketball, hockey and football. He also likes to fish up north, tend to his aquarium, and stay physically active.
He brings his knowledge, experience and passion to Pickering Physiotherapy Institute.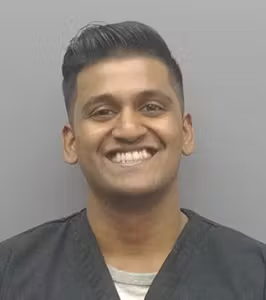 Jesanth graduated with a bachelor's of science in kinesiology with honours from the University of Waterloo. During his studies, he volunteered at the Grand River Hospital where he participated in exercise routines with patients who wanted to improve their cardiovascular health.
In his co-op placements, he worked in two different rehabilitation clinics as well as a family physician's office where he learned the importance of interdisciplinary practices in providing a tailored treatment for the individual. With his passion for rehabilitation, Jes brings a positive attitude and proactive mentality to deliver a patient-centered focus.
During his free time, you can find Jes hiking with his German Shepard or playing basketball. Go Raptors! Jes is committed to providing the care you need at Pickering Physiotherapy Institute.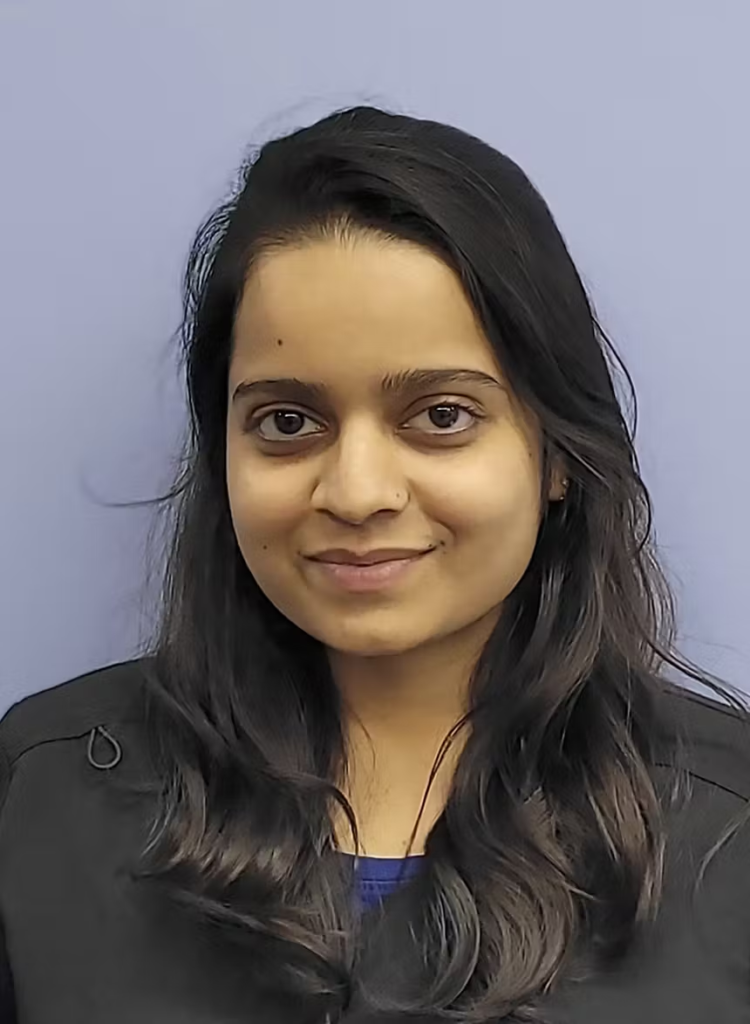 Zeel is an international alumni and holds a Bachelor's degree in Physiotherapy. She is, now amplifying her knowledge as she is enrolled in Fitness and Health Promotion program offered by Seneca College.
As far as her international exposure goes, she has been a member of Indian Academy of Fitness Training since 2019. Zeel has worked for a Surgical Hospital as an intern, assessing and treating patients in Orthopedics, General Surgery, Neuro, and Pediatrics departments, along with having 2 years of experience in Physiotherapy Clinic, treating numerous patients with miscellaneous conditions in India. In addition, she had worked for a Rehab Center and a Long-Term Care when she moved here, in Canada.
With her perseverance nature, she is dedicated to her passion of being compassionate and friendly to her patients and her colleagues; on top of that, being reserved and disciplined are her strongholds that her patients are fond of. She brings passion, warmth, and strength to never give up to our Pickering Physiotherapy Institute.
In her spare time, you can find her socializing with her friends and family as well as polishing her yoga and aerobics skills plus a social media lurker and influencer – always spreading positiveness through feeds has become one of her favorite hobbies.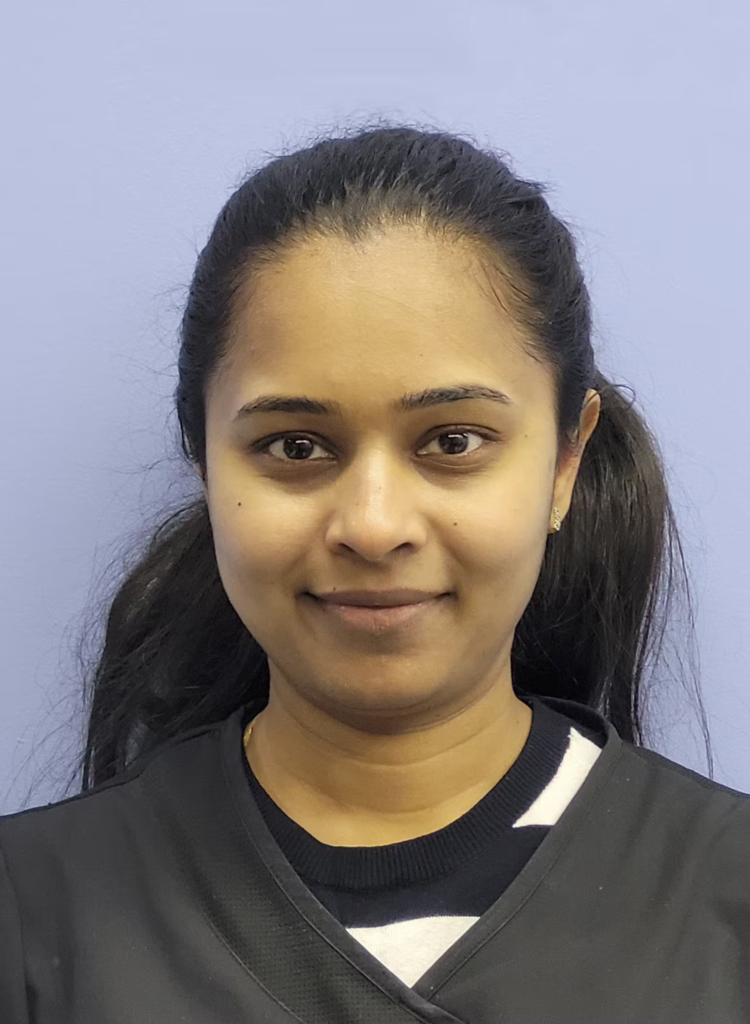 Priyanka is an internationally trained Physiotherapist who graduated in 2013. After graduation she worked as a physiotherapist in India for 2 plus years and for career growth she moved to Canada in 2016.
She has done her post graduate Diploma in Fitness and Health promotion from Durham college. Graduating from this course has helped her gain knowledge in exercises and wellness approaches.
She has worked in various clinics and treated patients of all ages with neurology, orthopedic, musculoskeletal and sports conditions. Priyanka has acquired skills in soft tissue releasing techniques, cupping therapy, demonstrating exercises and performs electrotherapy (TENS, IFC, Ultrasound, Shockwave, Laser) on patients. She is working on getting her license to be a registered Physiotherapist.
Priyanka is a helping and caring nature person. She loves nature as much as nature loves her by mesmerizing its beauty. She is a positive thinker and likes to spread the same positive vibes to others. A karma believer "we were born on this land and will go back to this land, but how we go back is all on us". She is a foodoholic, has tried multiple cuisines but still has many on her list.
People call her strict but for her, it is a way of professionalism.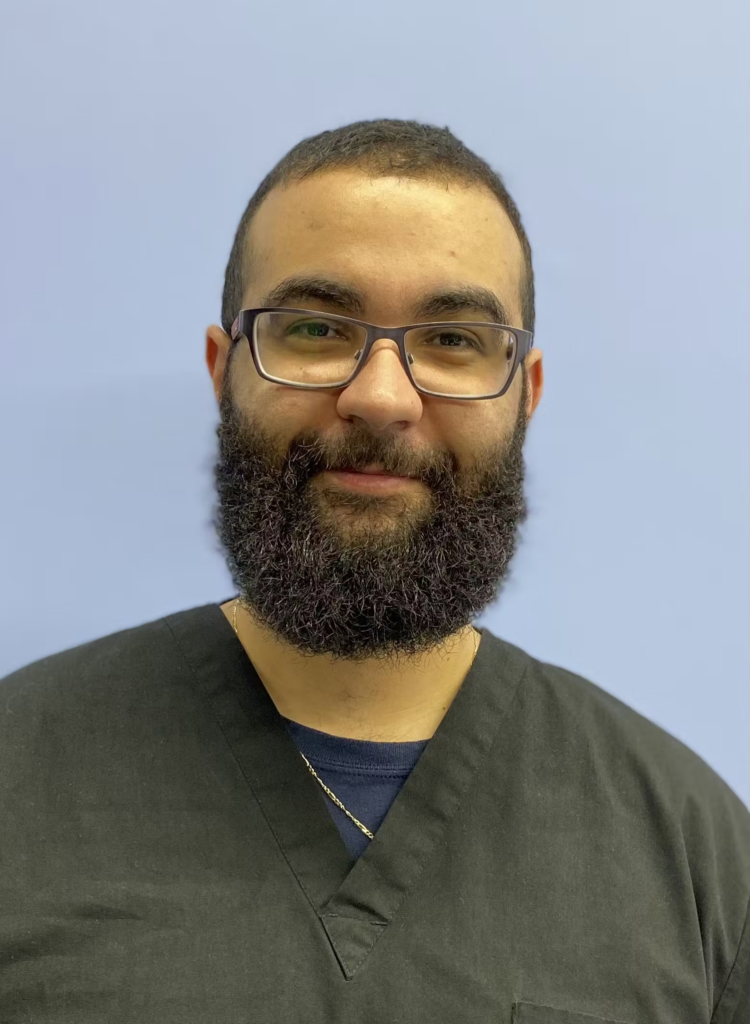 Antonious Bahna is a PTA at the clinic. In 2019, he graduated from the University of Ontario Institute of Technology with an Honours Bachelors of Health Science in Kinesiology. He completed his Masters of Science in Physiotherapy in 2022, graduating with merit from Brunel University in London, England. He was the recipient of the Dean's International Scholarship of Excellence in Physiotherapy. He has completed a thesis on home-based exercise therapy in cases of chronic ankle instability.
As a physiotherapy student, Antonious has completed rotations in multiple clinical settings, including outpatients, acute care, post-surgical rehabilitation, community rehabilitation, and intensive care. He has experience working with patients of multiple clinical populations including orthopedic, sports injuries, geriatrics, post-stroke, SCI/TBI, amputees, transplants, and cardiorespiratory patients.
During his free time, Antonious is usually studying for his physiotherapy license exam, playing sports with his friends, or hanging out with his dog. He loves police/crime dramas, trying new foods & visiting new places.
Antonious is looking forward to working with you in the clinic!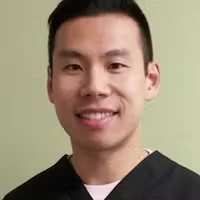 DR. KWONG, BHSc (Hons), DC, RAc CHIROPRACTOR & REGISTERED ACUPUNCTURIST
Dr. Kwong received his Doctor of Chiropractic (DC) degree from the Canadian Memorial Chiropractic College (CMCC) in Toronto as well as a Bachelor of Health Sciences (Honours) from the University of Western Ontario. Dr. Kwong is also a registered Acupuncturist. He specializes in both Medical Acupuncture and Traditional Chinese Medicine Acupuncture. Dr. Kwong obtained his acupuncture training from the Acupuncture Council of Ontario. From there he furthered his studies with the International Academy of Medical Acupuncture. This is where he received his fellowship certification through the Shanghai Research Institute of Acupuncture.
Dr. Kwong's strong interest in acupuncture drove him to work in a chronic pain facility. This establishment specialized in treating patients with chronic conditions. These conditions include low back pain, disc herniation/sciatica, neck pain, shoulder/elbow/knee pain, fibromyalgia and headaches/migraines
Dr. Kwong uses a wide variety of techniques in his practice. His varying skills include chiropractic manipulative therapy, acupuncture, myofascial release technique, rehabilitation, taping, orthotic/compression stocking devices and exercise regimes. Dr. Kwong's passion for sports and aiding in patients' recovery has led him to apply to volunteer for this past summer's Pan Am Games. After being selected as a Medical Practitioner for the 2015 Pan-Am/Para Pan-Am games in Toronto, he was able to work with Olympic athletes from various different countries. In addition, he has also worked with Team Canada Basketball, Toronto FC and AHL. Dr. Kwong is passionate about living a healthy and balanced lifestyle. He enjoys working out, running, swimming and playing tennis in his spare time.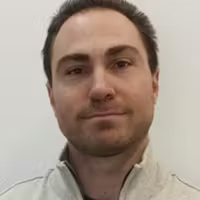 DR. ALBERT, BSc ND NATUROPATHIC DOCTOR
Dr. Albert, holds a Bachelor of Science Honours Degree from York University with a major in Kinesiology and a Bachelor of Naturopathy Degree from the Canadian College of Naturopathic Medicine. He is also registered with The College of Naturopaths of Ontario.
Throughout his journey, he has gained a special interest in chronic diseases as well as musculoskeletal health. He has treated many cases of Arthritis, Tendonitis, Sprains, Strains, Irritable Bowel Syndrome, Lupus, Psoriasis, Crohn's Disease, Ulcerative Colitis, and a plethora of more conditions.
Come in a check out what naturopathic medicine can do for your health.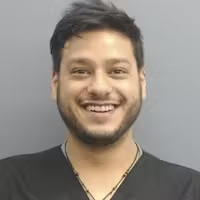 MATTHEW, REGISTERED MASSAGE THERAPIST
Matthew Boldrini, RMT graduated from BryanCollege and has been a registered massage therapist since February of 2012.
While in school, Matthew took part in numerous community outreach massage programs. Some of these included, volunteering at North York General Hospital assisting a Massage Therapy Doula in the Labour and Delivery ward, Rosalie Hall Center for Unwed Mothers, aiding young mothers to bond with their newborns through infant massage, and at a Muay Thai Kick Boxing gym, guiding athletes in speeding up their recovery process.
Matthew is known for his strong hands and soothing touch. His vast knowledge of the human body, his innate gift to engage healing and his adept ability to combine multiple facets of massage to design an experience that derives the best aspects of a therapeutic massage style allows him to alleviate pain and inflammation and offer a rejuvenating massage style to promote relaxation and well being.
During Matthew's professional career, he has balanced his time between clinical massage settings and 5-star spa settings. Massaging in downtown Toronto, as well as internationally on cruise ships, he has attained a variety of massage therapy techniques that he employs for every massage to create a uniquely personal treatment.
Matthew's time at spas has led to an introduction of international styles of relaxation and well being from Body Wraps, Salt glows, Hot Stone massage, Bamboo massage, Thai Poultice massage, and he is a level 3 Reiki Channel.
Matthew has a strong dedication to helping others and has a great sense of fulfillment in being a part of your journey to optimal health and wellness.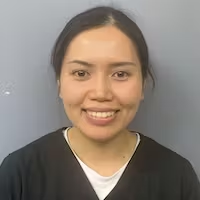 ANGELOU, MASSAGE THERAPIST
Angelou is a new Registered Massage Therapist from Centennial College. She has experience working with a wide range of age groups from her College's clinic and outreaches, using massage therapy to help bring relief to people with muscular and joint problems from chronic overuse injuries to systemic conditions. Besides massage therapy, she also incorporates self-care recommendations such as stretching exercises and hydrotherapy.
Angelou is passionate about learning new things and discovering other therapeutic modalities that can help people. Outside massage therapy, she like spending time with her family and friends while enjoying good food over some classic movies.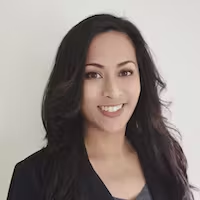 ANGEL MARIE, MASSAGE THERAPIST
Marie is a therapist who understands how important pain-free movement is for mental and physical well-being. As a strength athlete, Marie has sustained and recovered from injuries related to weightlifting, and understands how important achieving your treatment goals can be.
Whether you want to recover from an injury and return to an activity, or you want to overall move and feel better, Marie would love to help. Marie enjoys using deep tissue massage, trigger point therapy, myofascial techniques, fascial stretch therapy, and neurokinetic therapy to help her patients feel their best. Marie has worked with athletes, cancer patients, patients rehabilitating pre- and post- operations, patients recovering from spinal cord injuries, desk workers, and youth.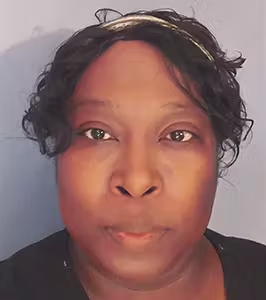 Shelly studied at Ryerson University as part of the Midwifery Program, where she furthered her passion and belief that every birth should be attended by a Doula/Midwife.
She started out working in an administrative position in a doctor's office and from there moved on to rehab clinics and from there to a management role. As part of her management development, she has spent time getting to know the motor vehicle industry and has spent 15+ years dealing with the management of motor vehicle accident files, including appearing before the FSCO tribunal to advocate for her patients.
When not dealing with the MVA files, Shelly can be found working the front desk, being a sounding board for her team members and running the day to day of the clinic.
When not in clinic, Shelly can be found writing short stories, practicing target shooting, furthering her education by taking online courses, hanging out with her family and friends, playing with her new kitten or being an amateur photographer.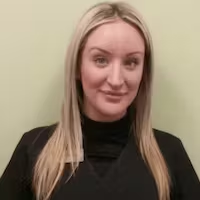 SAMANTHA, COORDINATOR & ASSISTANT MANAGER
Samantha graduated with her Social Service worker diploma and has spent the last 10+ years helping people overcome life challenges and obstacles. After her time working and volunteering at local Long Term Care facilities & Youth Advocate programs, Samantha realized her passion was to help others feel great on the inside AND the outside! She has worked for over 10 years in the Customer Service Industry and continues to be the best she can be by setting new goals for herself each year. She loves administration work and pays great attention to detail which is what lead her to being a part of the Life Clinic administration team for the past 6+ years. Her impressive speed with the computer & typing speed of 70WPM is what lead her passion of administration skills!
Samantha brings several years of experience to the medical field and is always looking to further her knowledge in the Health and Wellness industry. She brings an upbeat, positive and ambitious attitude to the team and looks forward to new and exciting adventures. In her spare time, Samantha enjoys spending time with her daughter, husband, family and friends. She loves the outdoors and is always up for a new adventure with her toddler!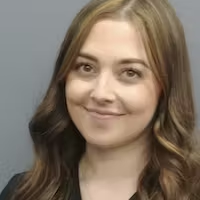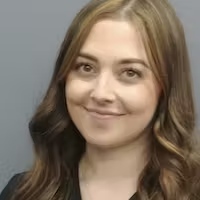 EMILY – CLINIC COORDINATOR